MICHAEL TABB
Michael Tabb is an award-winning screenwriter, author, educator, lecturer, speaker, and consultant, who has worked with some of the biggest names in film and television.
DO YOU WANT A FREE COPY OF
MICHEAL TABB´S PREWRITING SCRIPT TEMPLATE?
ALL YOU HAVE TO DO IS JOIN OUR MAILING LIST!
REGISTER TODAY!
Michael Tabb is a member of the Writers Guild of America and is the author of the arguably the best book on conceptualizing a story or script with 'Prewriting Your Screenplay: A Step-by-Step Guide for Generating Stories.'  
Michael Tabb has crafted the stories for numerous films, episodic series, and, with his experience and knowledge of screenwriting, has helped hundreds of writers get past writers' block. Stan Lee said, "With Michael's tips, writer's block is a thing of the past!"
Through the years, Michael has grown comfortable socializing and working with the top talent in Hollywood. Let his experience get you to the level you deserve by signing up under one of the categories below.
MICHEAL TABB OFFERS ALL YOU NEED!
Coaching Membership
Are you looking to get the most out of your Michael Tabbs Coaching Membership? With Mike's passion, live interaction, and ongoing group coaching sessions, you can make the most of your membership, reach your goals faster, and build new relationships with fellow scribes. With Mike's expertise, you can make sure you are on the right path to success. Register today and be a part of a winning team!
SHOP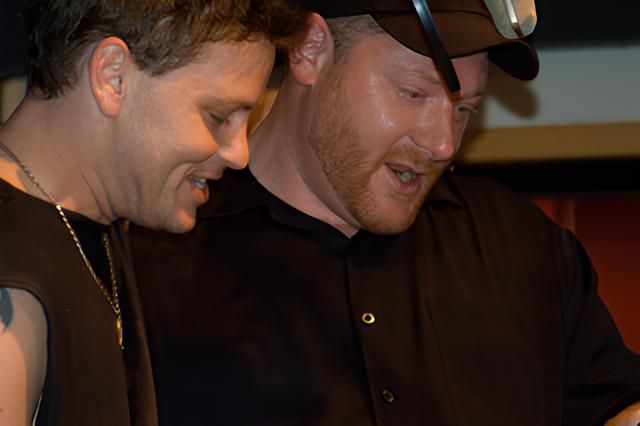 Mentoring Program
Are you looking for a unique, individual, ongoing mentor experience? Look no further than Michael Tabb's Mentoring Program! As co-founder and creator of the Writers Guild of America's Mentor Program, he is uniquely qualified to give insights that will help you grow in your life and career. With Mike's passionate, interactive, one-on-one sessions, get ready to be inspired and motivated!
SHOP
Consulting Services
Michael Tabb's Consulting Services is aimed at helping your screenwriting  businesses grow. When you need to get your screenplay out there, and you don't know where to begin, an individual appointment is the way to go. Reserve by the half hour or hour. Whether you're looking for one-on-one or group consulting, Mike has the experience and knowledge to bring your business to the next level. 
SHOP
GET YOUR COPY OF MICHEAL TABB´S BOOK
Micheal Tabb is an award-winning author and screenwriter who has written the book, 'Prewriting Your Screenplay: A Step-by-Step Guide for Generating Stories'. This book is an invaluable resource for aspiring screenwriters, as it provides a comprehensive guide to the pre-writing process and offers helpful tips and techniques to kickstart the creative process. With the help of Micheal's book, you can easily get started on the path to success in the world of screenwriting.

DO YOU WANT 20% OFF? IT'S EASY. JUST SUBSCRIBE FOR THE NEWSLETTER. 
GET AN AUTOGRAPHED COPY OF THE BOOK FOR A LIMITED TIME. JUST 100 COPIES AVAILABLE.
BUY NOW
10 MINUTES WITH MIKE
FOR A SHORT TIME ONLY
Are you looking for some quick advice on how to solve a screenwriting or industry quandary? Look no further than Mike's 10-minute video call sessions! When you register with your name and email on our site, Mike is offering one free 10-minute video call to help you talk through your problem and work with you to find a solution. So don't wait; register now and book your free 10-minute session. Get the help you need!
THIS NEWSLETTER IS A MUST HAVE FOR SCREENWRITERS!
Welcome to Micheal Tabb's Newsletter! Here you will find the best information related to screenwriting, prize drops, and special offers. We will also provide you with the latest news and information on how to get your business running. Whether you are a beginner or veteran entrepreneur, join us and get the most up-to-date information from Micheal Tabb.
SUBCRIBE TO MIKES NEWSLETTER
Get started today before this once in a lifetime opportunity expires.
MICHEAL TABB WORKED FOR
STUDIOS AND COMPANIES LIKE: